Michael MacFarlane, Mining Consultant and former Executive Vice President, Business Strategy and Innovation, AngloGold Ashanti contributed an excellent article to Dassault Systemes GEOVIA's Special Report on Mining Innovation. Mike discusses actions companies are taking to address investor confidence, as well as the potential impact of implementing established business practices from other sectors such as manufacturing.
[caption id="attachment_3054" align="alignleft" width="200"]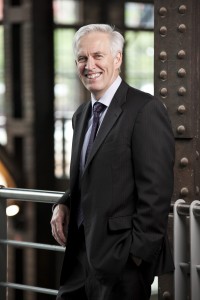 Mike Macfarlane[/caption]
GEOVIA, known as Gemcom Software prior to its acquisition in 2012, is part of Dassault Systèmes, the 3DEXPERIENCE Company. While GEOVIA's focus is currently on the mining industry, its objective is to model and simulate our planet, improving predictability, efficiency, safety, and sustainability throughout the natural resources sector.
Michael MacFarlane
Former Executive Vice President, Business Strategy and Innovation, AngloGold Ashanti and Mining Consultant
An accomplished senior mining executive and industry thought leader, Michael MacFarlane's successful career of delivering sustained business improvements, building high performance teams and leading change in organisations spans over three decades. Currently the Director for MDM Mining Consulting, Mr. MacFarlane's extensive knowledge and understanding of the global mining industry supports Dassault Systèmes' GEOVIA's continued efforts to address the current mining environment and to help customers improve productivity and contain costs.
As the former Executive Vice President of Business Strategy and Innovation for AngloGold Ashanti, Mr. MacFarlane led strategy and planning for the company. His understanding of the rapidly changing competitive landscape in the mining industry enabled him to recommend  long-term transformational change and identify key business opportunities. As Senior Vice President Technical in AngloGold Ashanti's South African Region, Mr. MacFarlane developed a cross-functional technology strategy for all regions, based on Life of Mine plans.
Mr. MacFarlane spent many years with Vale Inco in a number of different posts including Vice President Mining & Milling Canada/UK, where he developed the strategic direction of the company's global nickel business. As Vice President, Business Services, Mr. MacFarlane provided strategic leadership toward the new business model with a focus on reducing cost structure.
A First Class Mine Manager, with a Professional Engineer designation, Mr. MacFarlane has held various positions such Mine Manager, Mine Superintendent, General Foreman, Senior Mine Engineer and Project Planning Engineer throughout the early stages of his career. Mr. MacFarlane holds a Bachelor of Science in Mining Engineering from Dalhousie University, and is in the process of completing his Masters of Business Administration.
Categories