JKTech's Diana Drinkwater, Metallurgical training manager, reported on the JKTech Eco-Efficient Comminution workshop held after MetPlant2013 in Perth, Western Australia.
The Workshop saw 16 delegates,  divided pretty evenly between engineers, vendors and operators sharing knowledge and defining opportunities for improvement.
[caption id="attachment_1909" align="alignright" width="300"]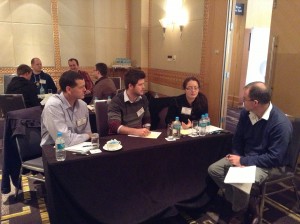 Workshop participants included representatives from Mining operations. equipment manufacturers and engineering companies[/caption]
[caption id="attachment_1908" align="alignleft" width="300"]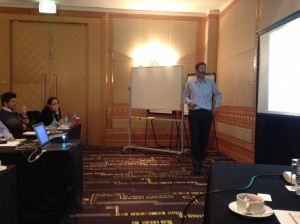 Dr Greg Lane, Chief Technical Officer with Ausenco presented critical data[/caption]
[caption id="attachment_1907" align="aligncenter" width="300"]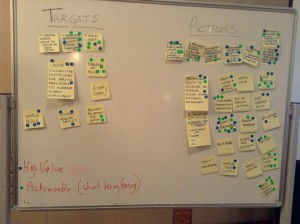 Creativity and Innovation[/caption]
During the main MetPlant2013 program, Outotec's Ben Murphy coined the term "flotatinution". This  theme emerged during the conference, and as a consequence, the workshop had some interesting discussion  about different ways of designing flotation circuits to minimise comminution energy.
JKTech got great feedback from the participants and will definitely offer the same program in the future.
[caption id="attachment_1910" align="aligncenter" width="300"]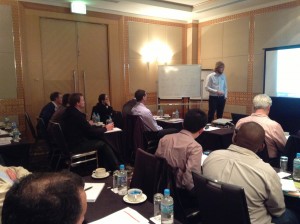 Dr Grant Ballantyne JKMRC leads discussion at Workshop[/caption]
Categories