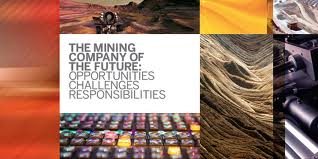 The Kellogg Innovation Network (KIN) is a platform for on-going collaboration between Kellogg faculty, corporate innovation leaders and government. Founded in 2003, the KIN facilitates strategy and management dialogue to promote innovation led growth and build long-term value.
In 2012  a Kellogg Innovation Network (KIN) Catalyst event took place in Belo Horizonte, Brazil addressing the Mining Company of the Future. Of the periodic table's 118 elements 70 are used when making an iPhone.  40% of the global economy is directly or indirectly dependent of the mining sector.  The global mining and energy industry is currently experiencing its biggest boom in 50 years as the demand for resources is driven by the industrialization and urbanization of Asia – and especially China and India. The energy consumption is expected to increase by 70% in the next 20 years. Yet, in spite of the positive market situation, the industry is facing major challenges.
The global mining industry has lost 30% of its productivity during the last 50 years. The annual investment in innovation is paltry 0.2% for mining and 1.2% for the oil and gas industry.  Moreover, the mining industry is using more and more energy to dig out iron, gold, copper and other metals out of the earth and is thereby driving up prices and costs and adding to the problem of resource scarcity.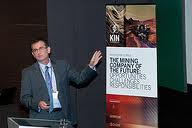 Need for innovation
The industry has failed to develop an innovation ecosystem like seen in for example in the ICT and other manufacturing industries. The last innovative breakthrough in mining took place 20-30 years ago and the current models of scaling up equipment will no longer work in the future. This is because more and more metals can only come from within the earth – some of the goldmines in South Africa are currently three and half kilometer deep and the next will go down to five kilometer.
These were the issues discussed on the meeting and one of the debated solutions was industry cooperation around an open innovation platform to help reduce current innovation deficit. Another discussion was how to be better work with partners and NGOs in order to reduce the conflicts with local communities and improve the image of the mining industry.
Hear Mark Cutifani, KIN Board member and CEO AngloAmerican talk about the KIN Catalyst event. 2012 KIN Catalyst Mine of the Future.
Categories