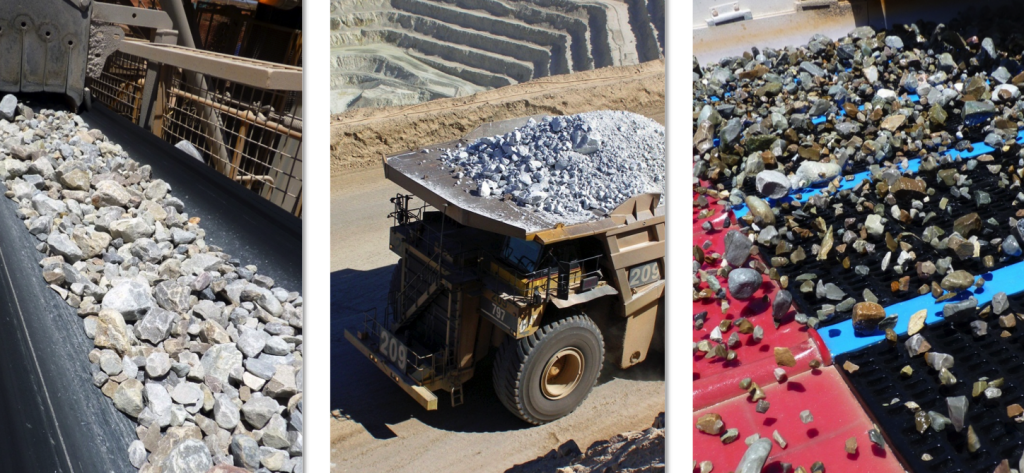 CRC ORE aims to improve the productivity of mining operations by working with the industry to apply system-based analysis methods to increase unit metal productivity. This work has resulted in an integrated operational solution and system-value approach built around Grade Engineering®.
This concept recognises that the depletion of intrinsic and extrinsic feed stock quality has been a major influence in declining productivity. The cause and effect of this trend can be addressed through the implementation of emerging Grade Engineering concepts and methodologies.
Through Grade Engineering®, CRC ORE is developing tools and methodologies that support the design of flexible mining operations that can upgrade orebodies and harness ore variability, thereby optimising the extraction of low-grade deposits.
Grade Engineering® focusses on using coarse rejection to increase effective feed quality, emphasising more sophisticated blast design to preferentially fragment higher grade ores; exploitation of the propensity of some ores to naturally concentrate grade in specific size fractions as a result of blasting and crushing; use of sensors to separate and reject low-grade volumes at truck and conveyor belt scales; and screening to recover grade enhanced size fractions.
Grade Engineering® has the potential to significantly increase financial returns per tonne processed, while at the same time reducing the cost, energy and water requirements per unit of metal, transforming the economics of large scale mining operations.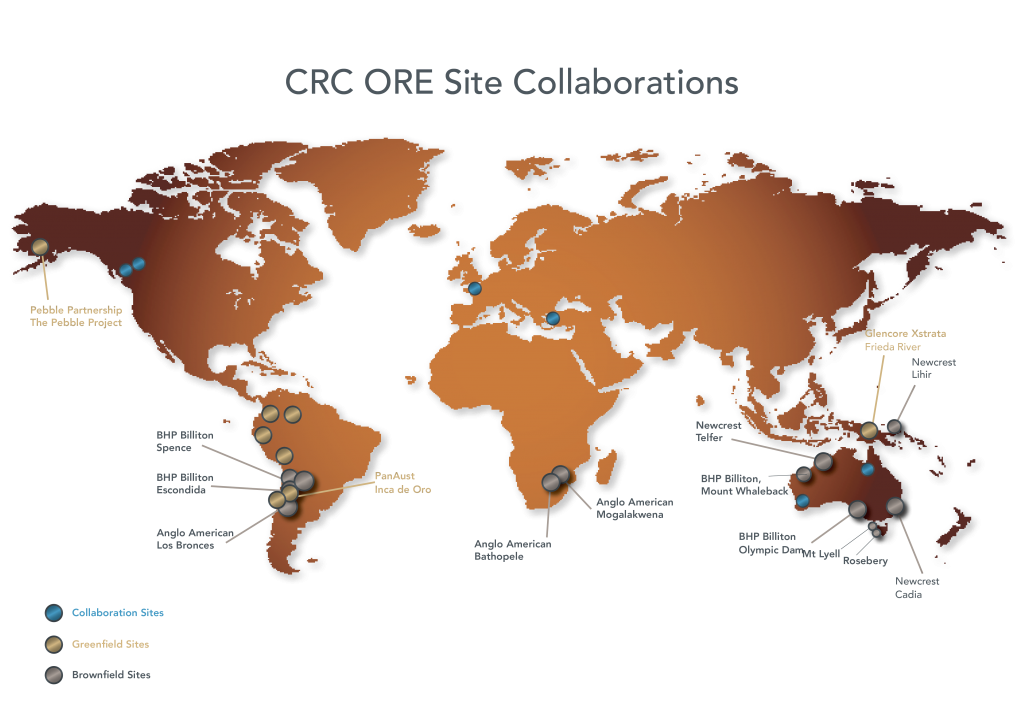 27 site application studies across 7 countries are being used to demonstrate the value of a systems approach to mineral extraction. Central to the success of these projects are the high levels of engagement and cooperation between research, industry and commercial partner personnel which enable knowledge exchange and technology transfer.
CRC ORE will continue to leverage and expand these studies as they provide the environment for industry, research and commercial partners to develop and validate step change technologies.
Outcomes from CRC ORE Grade Engineering® projects to-date have identified potential improvements in excess of $400 million in NPV for individual operations.
Professor Alan Bye will present "Application of Grade Engineering to Exploit Mineralisation Variability and Deliver Improved Life of Mine Productivity" at the Ninth International Mining Geology Conference in August 2014.
Categories