This month's CIM Magazine's cover story highlights those individuals driving change in the minerals industry in Canada. Operators, negotiators. politicians, public servants, chief executive officers and more are profiled in this story. 12 industry leaders are profiled, including CEEC''s founding Chair, Elizabeth Lewis-Gray.
[caption id="attachment_3666" align="alignleft" width="300"]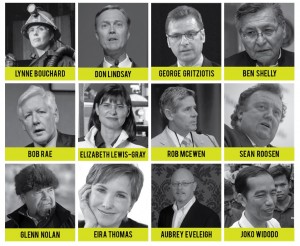 Screen shot of the CIM Magazine cover August 2014[/caption]
Lewis-Gray is now a Patron of CEEC International, and remains a strong advocate. She continues to lead her company Gekko Systems Ltd, with operations globally including  in Vancouver. Lewis-Gray's commitment to the mining industry extends to her role as Chair of Austmine, Australian mining, equipment, technology and services industry body.
Click here to read Lewis-Gray's comments regarding  founding the Coalition for eco-efficient Comminution.