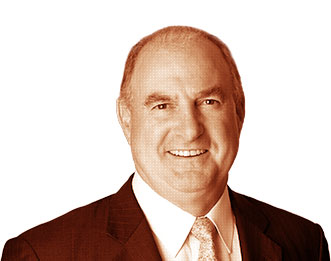 Mr Owen L Hegarty
BEc(Hons), FAusIMM
Owen Hegarty has some 40 years experience in the global mining industry. He had 25 years with the Rio Tinto group where he was Managing Director of Rio Tinto Asia and Managing Director of the Group's Australian copper and gold business. He was the founder and CEO of the Oxiana Ltd Group which grew from a small exploration company to a multi-billion dollar Australia, Asia and Pacific focused base and precious metals producer, developer and explorer. Oxiana became OZ Minerals Ltd.
Owen is presently Executive Vice Chairman of Hong Kong listed
G-Resources Group Ltd
, a gold mining company; and an Advisor to CST Mining Group Ltd, a Hong Kong listed copper mining company. He is a Non-Executive Director of Australian Fortescue Metals Group Ltd, a Director of the AusIMM, a member of a number of Government and industry advisory groups. He is Founding Patron of CEEC (Coalition for Eco-Efficient Comminution) – a not-for-profit organisation aimed at increasing energy efficiencies in mining and minerals processing. Owen is Chairman of Tigers Realm Minerals, a private Melbourne based mining company growing a diversified mining group. He is a Non-Executive Director of ASX listed Tigers Realm Coal Limited. He is also Chairman of EMR Capital, a private equity investment manager focused on resources.
For his achievements and leadership in the mining industry Owen was awarded the AusIMM Institute Medal in 2006 and the G.J. Stokes Memorial Award in 2008.
Mr Nick Holland
BCom, BA
In September 2012, Mr Nick Holland, Chief Executive Officer and Executive Director of
Gold Fields Ltd
, joined Mr Hegarty as a Patron of CEEC. Mr Holland holds BCom, BAcc, University of the Witwatersrand; CA (SA). Gold Fields was an early sponsor of CEEC and has an enviable sustainability record so far. In December 2011 Gold Fields was ranked first in the JSE Top 100 Carbon Disclosure Leadership Index (CDLI) by the global Carbon Disclosure Project (CDP). At the same time the Johannesburg Stock Exchange (JSE) rated the Company as one of its most consistent performers in its Socially Responsible Investment (SRI) Index for five years running.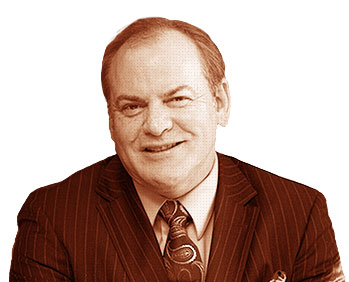 Mr Holland was appointed an executive director of Gold Fields in 1997 and became CEO on 1 May 2008. Prior to that he was the company's CFO. Mr Holland has more than 30 years' experience in financial management, of which 22 years were in the mining industry. Prior to joining Gold Fields, he was Financial Director and Senior Manager of Corporate Finance at Gencor. He is also an alternate director of the Rand Refinery.