The UCT Centre for Mineral Research welcomed University of Queensland's (UQ) Dr Grant Ballantyne as a visiting scholar from April 4-8, 2016. Ballantyne's visit was very timely as the Centre finalised its submission to the World Economic Forum's 'Mapping Mining to the Sustainable Development Goals: A preliminary Atlas". Ballantyne made a substantial contribution to this work, in particular to Sustainable Development Goal 11 (Energy). Ballantyne based his input on his research at UQ and work with CEEC International, the not-for-profit industry body addressing best practice in energy efficient mineral processing.
Ballantyne was also in Cape Town to deliver the first South African workshop on the CEEC energy curves. This unique program allows companies to confidentially establish their current energy efficiency baseline for comminution, and identify areas for immediate improvement. Critical to the extension of this transformational program is the establishment of technical champions around the globe, who can provide education on this program. Ballantyne worked closely with UCT's Edson Chairilkinya, the new technical champion for CEEC in South Africa. Chairilkinya was well placed to assist Ballantyne in the CEEC workshop held on April 10, prior to the opening of the 2016 Comminution conference.
Going forward the collaboration will involve working with Profs Aubrey Mainza and Dee Bradshaw. For some time Mainza and Ballantyne have been scoping out a research project for an MPhil student to understand the implications of circuit design on ancillary and embodied energy requirements. Plans are now in place to identify a student to commence this research in January 2017.
Some photos from Cape Town.
[caption id="attachment_6565" align="aligncenter" width="831"]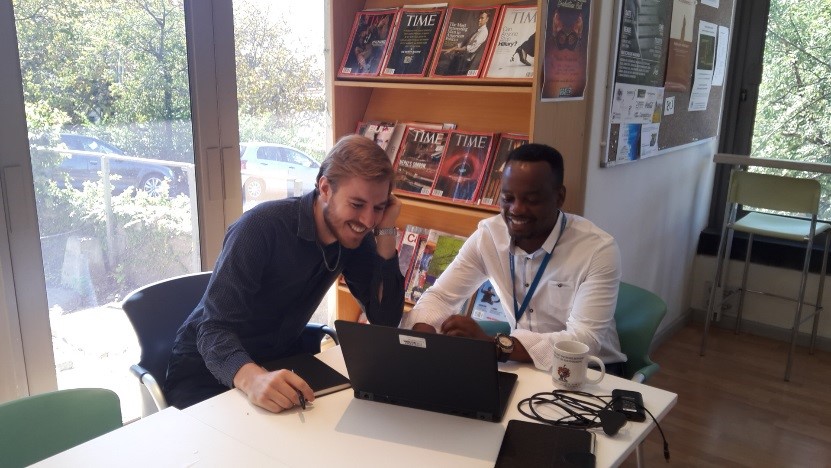 Grant Ballantyne and UCT's Edson Chairilkinya, the new technical champion for CEEC in South Africa.[/caption]
[caption id="attachment_6563" align="aligncenter" width="1024"]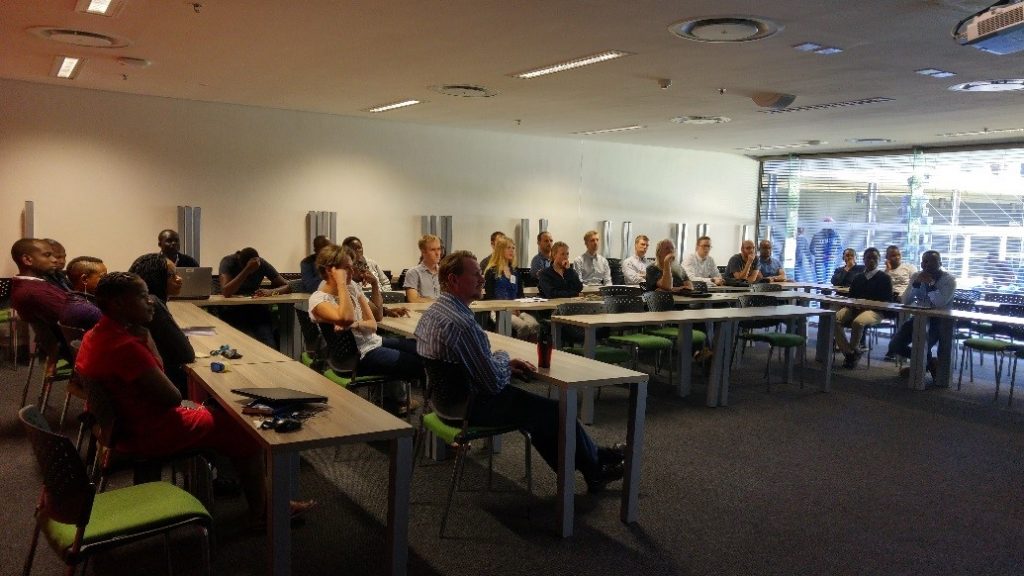 Ballantyne delivered a to the CMR seminar at UCT: well attended[/caption]
[caption id="attachment_6566" align="aligncenter" width="1024"]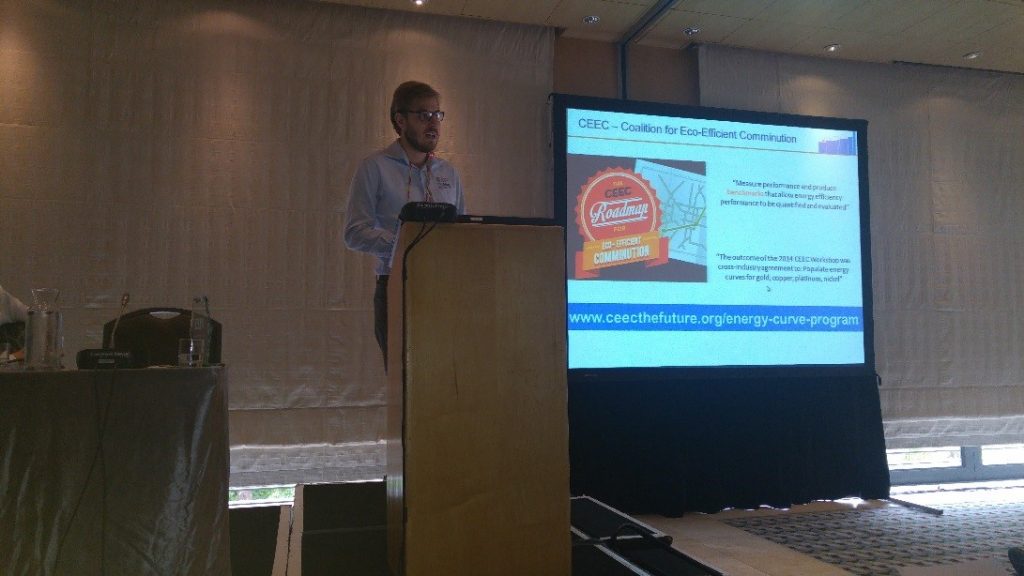 Ballantyne's paper at Comminution 2016 was excellent and followed on from Joe Pease's Keynote address which, of course, was also excellent!! Grant worked the 2016 Comminution conference very hard, asking questions, mostly about energy to almost every speaker!![/caption]
[caption id="attachment_6562" align="aligncenter" width="490"]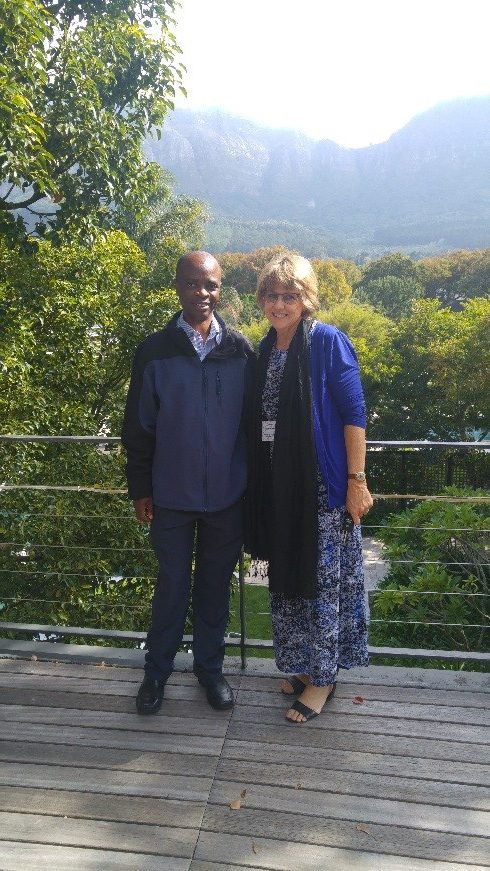 Hosts Profs Aubrey Mainza and Dee Bradshaw enjoying a moment at the conference!![/caption]