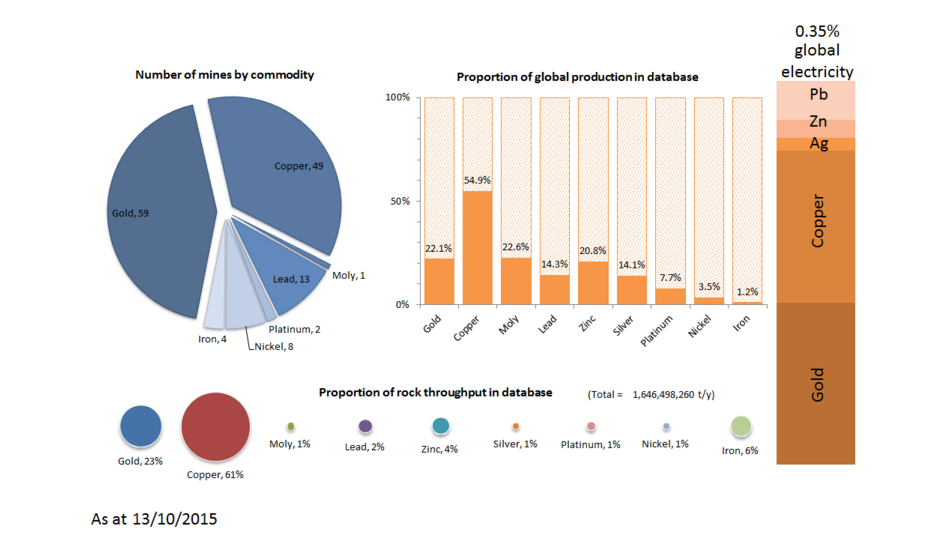 Over 20% of global zinc, molybdenum and gold produced are now in the CEEC energy curve, along with over 50% of the global copper production. The flow of data coming into the program has been consistent; and very encouraging. If you have not yet added your operating data to the CEEC energy curve do so now! Why?
There's no fee for service (and no catch!)

Your data remains confidential

The analysis gives you a different insight into your operation, allowing you to identify areas for immediate improvement

You may participate as frequently as you wish, to assess the effectiveness of past and current operations

As more data is included in the program, specific reports may be published  based on typical flow sheets, geographies, ore types etc.
The 1.6 Bt of data accumulated to date is shown below.