MetPlant 2017 – registrations are now open
Case studies and best practice in plant design, plant operations, care and maintenance and closure strategies will be shared.
Dates: 11-12 September 2017
Location: Perth, Australia

Keynotes will be delivered by Dean David (Amec Foster Wheeler), Kathy Ehrig (BHP), Peter Munro (Mineralis) and Alan Dennis (Outotec), with a great line-up of abstracts already taking shape.

Themes include:

Mineral processing
Hydrometallurgy
Biometallurgy
Pyrometallurgy
Water and tailings management
Emissions management
Maintenance and optimisation
Plant control and energy efficiency
Management strategies

Held since 2002, this conference brings together a broad range of disciplines from across the minerals industry: design and maintenance engineers, operations managers, planning engineers, metallurgists and process engineers, environmental specialists, equipment suppliers, service providers and consultants.
Check out preliminary abstracts and workshop opportunities at MetPlant 2017
CEEC thanks convenors David Pollard and Janine Herzig, Rachel Maggill and the team from the AusIMM, and others supporting organisation and participating in this important conference.
CEEC is thankful to have strong support from our in-kind supporters including the AusIMM.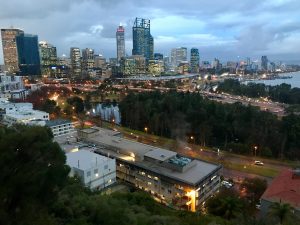 The conference will be held in Perth, Australia.