With 3 months almost behind us in 2017, CEEC and many of our sponsors, advocates, followers and fellow professionals have been actively engaged in industry events.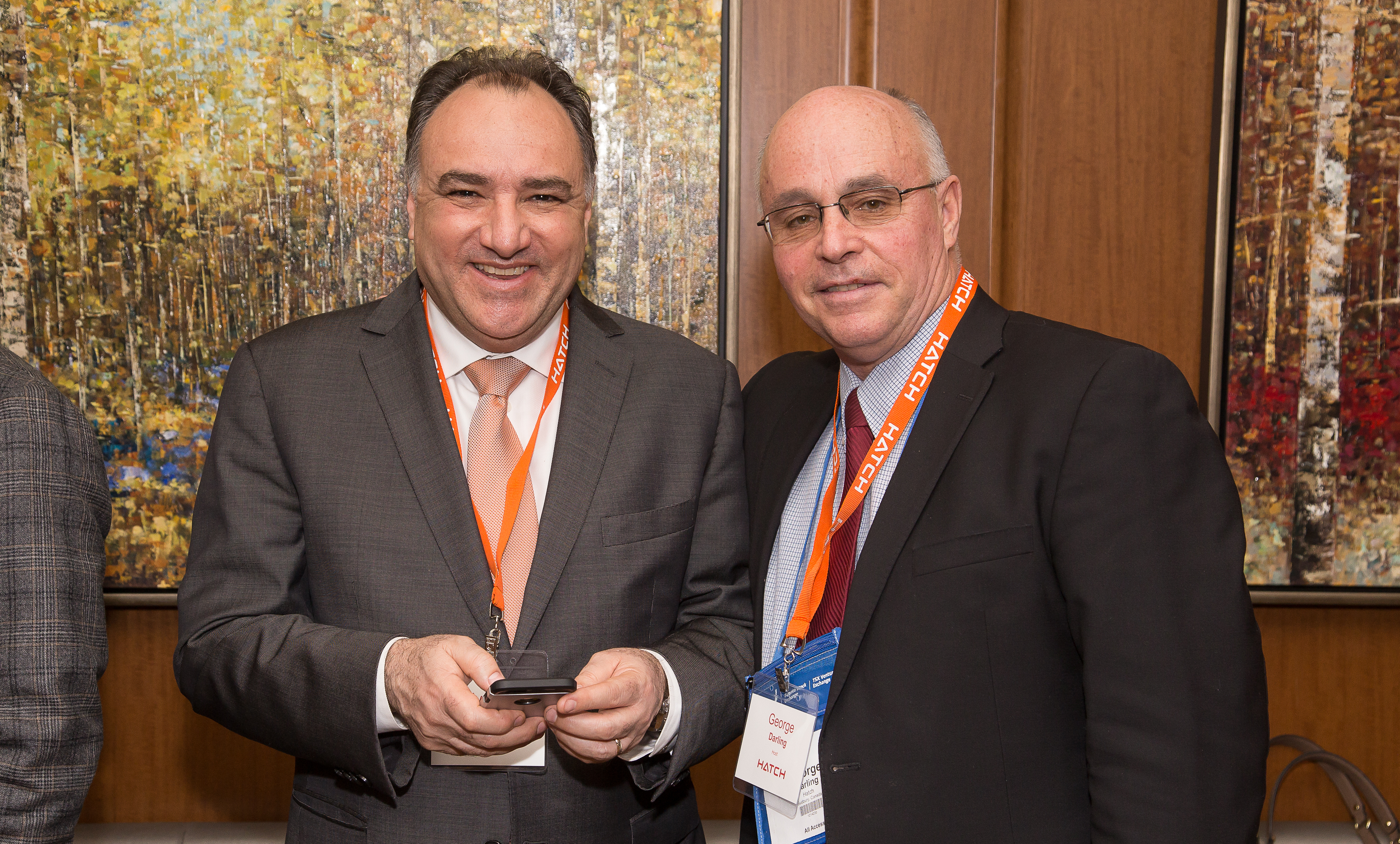 Quiet optimism and cautious planning for the future is afoot, and there is much talk on how companies are now focusing on smart, targeted improvement and innovation initiatives to enhance productivity now and into the future, including in comminution, mineral processing and beyond, both upstream and downstream.
Pictured here at PDAC 2017 is CEEC Director Ivan Mullany with colleague George Darling from Hatch, where there was much discussion on innovation, mainly focusing on big data and digital transformation opportunities.
PDAC Convention, Toronto, Canada: Over 24,000 attendees and reports of renewed confidence reported here.
At SME and Indaba, CEEC Directors and Advocates also heard similar themes, and "Innovation in Mining" was the focus topic for a three-part Deloitte series in Canada, Australia and South Africa.
SME, Denver, USA: Highlights of the 2017 Conference including keynote can be found here, with 2018 dates.
Indaba 2017 Highlights here.
Across the oceans to Australia, events held by METS Ignited and Deloitte's events on "Innovation in Mining" and "Tracking the Trends 2017" echoed the same sentiments.
Deloitte – Innovation in Mining series, Reports for Canada here, South Africa here, and Australia here.
Deloitte - Tracking the Trends: 2017 Report Released here.
METS Ignited – Sector Competitiveness Plan, Australia: Launched at IMARC Melbourne Conference, November 2016. Available here.
If you know of some exciting advances highlighting comminution, energy efficiency, productivity or innovation at any of these or other events, contact us at This email address is being protected from spambots. You need JavaScript enabled to view it. and let us know.