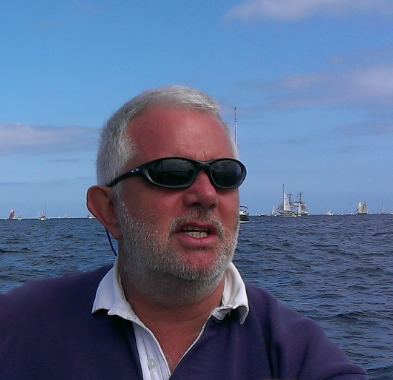 Nick Wilshaw.
Nick graduated from the Camborne School of Mines in 1980 with a BSc in Mineral Processing, he then went on to graduate with an MSc from Queens University, Kinston, Ontario.
Nick has been involved in the mineral processing industry since graduating. In his early career he worked for English China Clays, where he was involved with most aspects of Kaolin and Calcium Carbonate processing. Initially working in R&D roles he was involved with developing dry media grinding mills from laboratory scale through pilot to full scale plants. He was integral in the commercialisation of the ECC Sand Grinder into the non-white minerals industry, with initial work on the Century Zinc project and Pasminco Elura. These grinders were subsequently developed into the Metso SMD mills. Nick spent 2 years with ECC in Georgia, USA involved with the technology integration and optimisation of processes following the Georgia Kaolin acquisition. Following his return to the UK Nick spent a period in senior roles in product development and marketing roles for novel products in non-paper applications.
In 2000 Nick started his own consultancy business focusing on industrial minerals and processing. In 2003 he started Grinding Solutions Ltd incorporating consultancy in the industrial & metalliferous mineral processing with a laboratory facility to allow for mineral evaluation. Grinding Solutions has a worldwide client base and carries out media and mineral testing with the aim to determine the most efficient methods for stirred media milling. The business now considers itself to be a world leader in fine grinding focusing on reducing comminution energy and optimising media selection and use in stirred media mills. Grinding Solutions has recently further expanded its business in flotation with the aim to help further reduce processing energy costs.
Nick's ultimate goal is to develop energy efficient solutions and CEEC is delighted to have his support.
You can contact Nick on Tel +44 1872 223331,  Mob +44 7968 161596 or This email address is being protected from spambots. You need JavaScript enabled to view it.