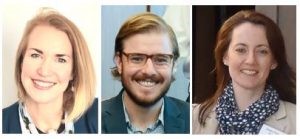 CEEC will join Australia's largest mining conference – International Mining and Resources Conference (IMARC) – which is set to hit Melbourne from 30 October – 2 November. Register here. Sign-up for CEEC's interactive workshop here – Smart Mining Innovation and Efficiency, METS Monday and more.
With a theme of 'Creating value through collaboration', IMARC 2017 presents sessions on: the state of the global minerals market | creating value through collaboration | social and environmental responsibility in mining | global mining region business forums | technology and innovation | finance and investment | excellence in mining | technology optimisation | mining infrastructure | future energy.
With the detailed program available here, IMARC states its conference will help you:
Network with 3000+ delegates from 60+ countries
Interact with 150+ companies
Connect – Australia's largest mining investment forum connecting miners (with money) and investors (with opportunity)
Develop insights from global experts in technological and innovative advancements in mining
Learn about the direction of mining policies that shape the regulatory environment.
The conference will be held at the Melbourne Convention and Exhibition Centre – and CEEC will host a full day workshop at the same venue – a first of its kind in Australia.