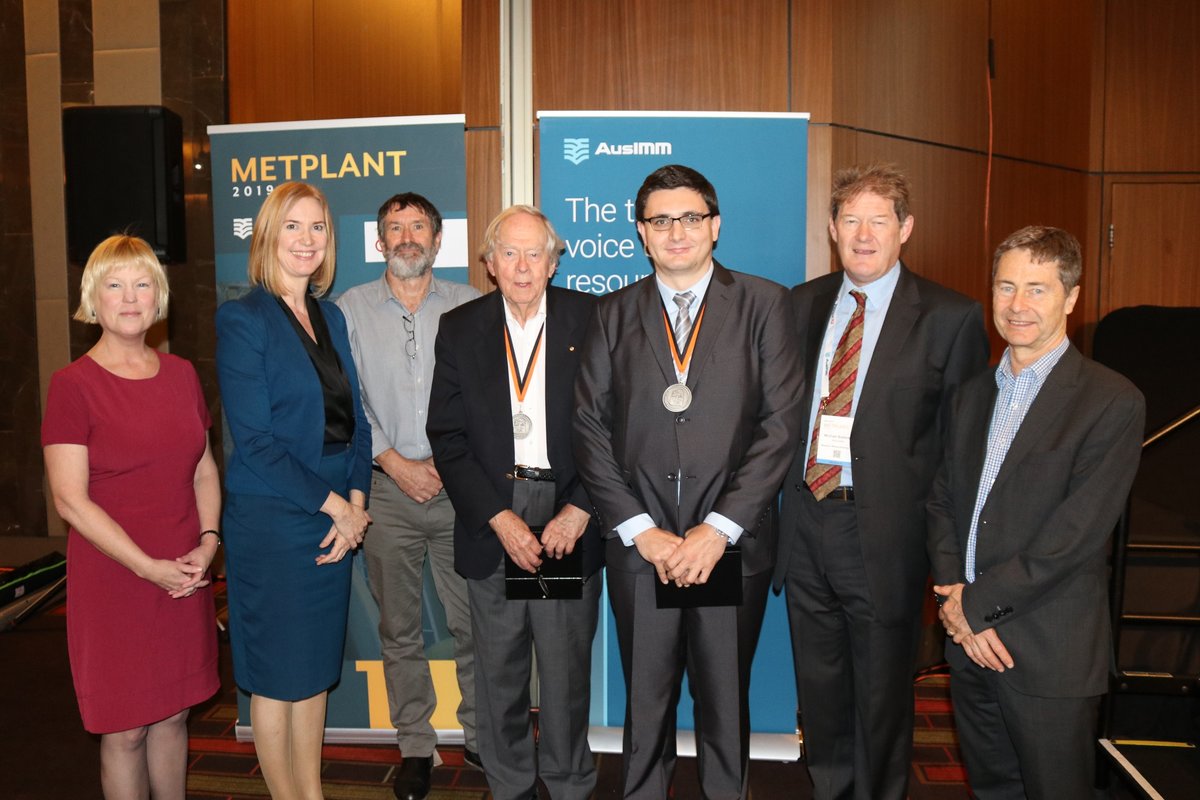 Laureate Professor Graeme Jameson and Dr Cagri Emer were presented with their CEEC Medals for Technical Research at the Metplant 2019 conference in Perth in September. Pictured with the recipients are (from L to R) AusIMM President/Convenor Janine Herzig; CEEC CEO Alison Keogh; CEEC Director Greg Lane; CEEC Chair Mike Battersby and CEEC Director Joe Pease.
The CEEC Medal is a prestigious global award that celebrates and recognises outstanding published research and field work on strategies for energy-efficient comminution.
The 2019 CEEC Medal for Technical Research was officially presented to awardees Laureate Professor Graeme Jameson and Dr Cagri Emer at AusIMM's MetPlant Conference in Perth, Western Australia, on 10 September.
The researchers, from the Centre for Multiphase Processes at the University of Newcastle, NSW, were recognised for their publication Coarse chalcopyrite recovery in a universal froth flotation machine.
Jameson and Emer's CEEC Medal winning paper was published in Minerals Engineering in January this year and documents a novel flotation device, the NovaCell, which features a fluidised bed for coarse particle collection and a high shear aeration zone for ultra-fines separation.
The 2019 CEEC Medal for Operations was awarded to Kyle Bartholomew, Rob McIvor and Omar Arafat for their paper A guide to maximising ball mill circuit classification system efficiency (CSE), for operators and equipment designers.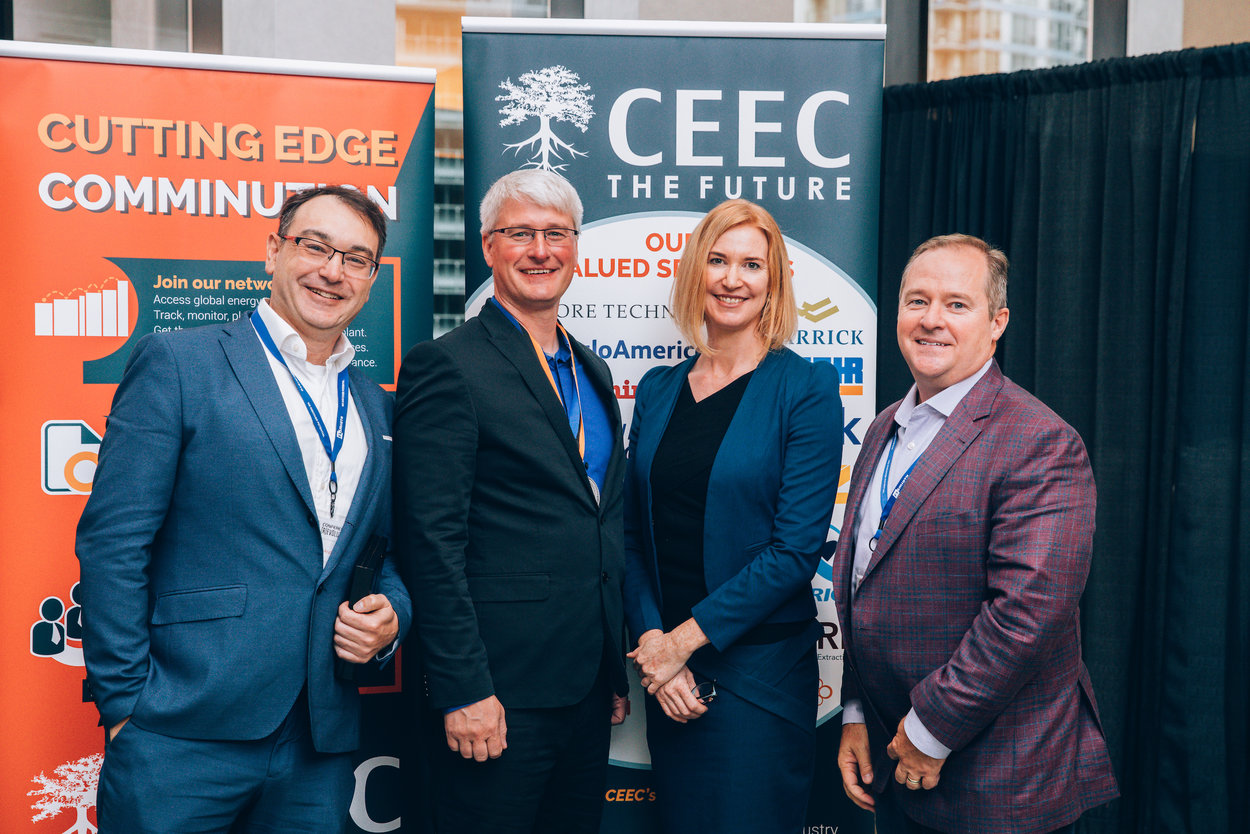 CEEC Medal for Operations recipients Omar Arafat and Kyle Bartholomew from Metcom Technologies received their award at the SAG Conference in Vancouver. They are pictured with CEEC CEO Alison Keogh and CEEC Director Simon Hille.
The awardees hail from Metcom Technologies in Grand Rapids, Minnesota, US, and two of the recipients - Kyle Bartholomew and Omar Arafat - received their medals in front of peers at the SAG Conference in Vancouver on 24 September. Rob McIvor was unable to attend the conference and will be presented with his medal separately.
Their paper, presented at the 14th AusIMM Mill Operators' Conference in Brisbane in August 2018, provided a useful methodology for measuring and improving classification efficiency in a grinding circuit, highlighting the importance of classification in comminution circuits to improve efficiency and productivity.
Nominations for the 2020 CEEC Medal will be opening soon. If you have an outstanding published paper, article or case study profiling beneficial strategies for energy efficient comminution, keep an eye on the CEEC website for key dates.