Australian Alliance to Save Energy (A2SE) hosted a briefing on energy productivity, multi-factor productivity and competitiveness, bringing the perspectives of business to the potential for rapid improvement, the opportunities and the hurdles last week in Canberra. The briefing demonstrated that doubling energy productivity by 2030 is an economic imperative and that it is achievable.
Economic productivity in many sectors of the Australian economy has been flat or declining in recent years. Energy costs consumers - business and domestic - more than $110 billion per year, about 8% of GDP. Improving energy productivity is key to improving multi-factor productivity.
Australia lags other developed economies in measures of both energy productivity and the rate of improvement. Energy 'productivity' considers not only energy 'efficiency' but also system optimisation and business transformation. Energy productivity looks to outputs - quality and quantity - not only to 'savings' or a reduction in consumption but also ways to improve the value of output created from energy use.
The 2xEP program is working with industry, governments and research partners towards a Roadmap for doubling energy productivity by 2030. A commitment to 2xEP would lead to investment of $100 billion over 15 years, a 2.8% increase in real GDP, a $30 billion reduction in energy spend in 2030, a 25% reduction in greenhouse gas emissions.
This half-day program was directed to policy makers, industry associations, research partners and energy users. It outlined local and international developments in energy productivity policy and practice, provided an update on development of the 2xEP Roadmap, and explored how it might best inform development of the national energy productivity plan.
Presentations given at the briefing are linked from the program.
Doubling Australia's Energy Productivity (2xEP) by 2030
[caption id="attachment_5534" align="aligncenter" width="768"]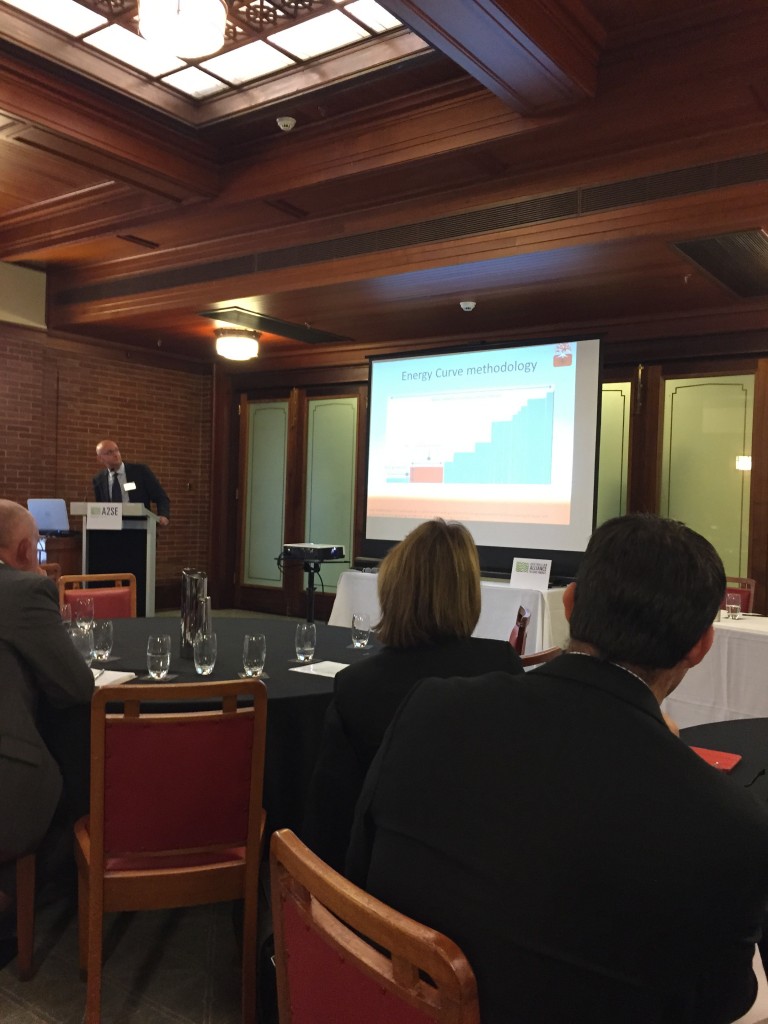 CEEC Energy Curve presented By Dr G Corder in mining stream[/caption]
[caption id="attachment_5533" align="aligncenter" width="768"]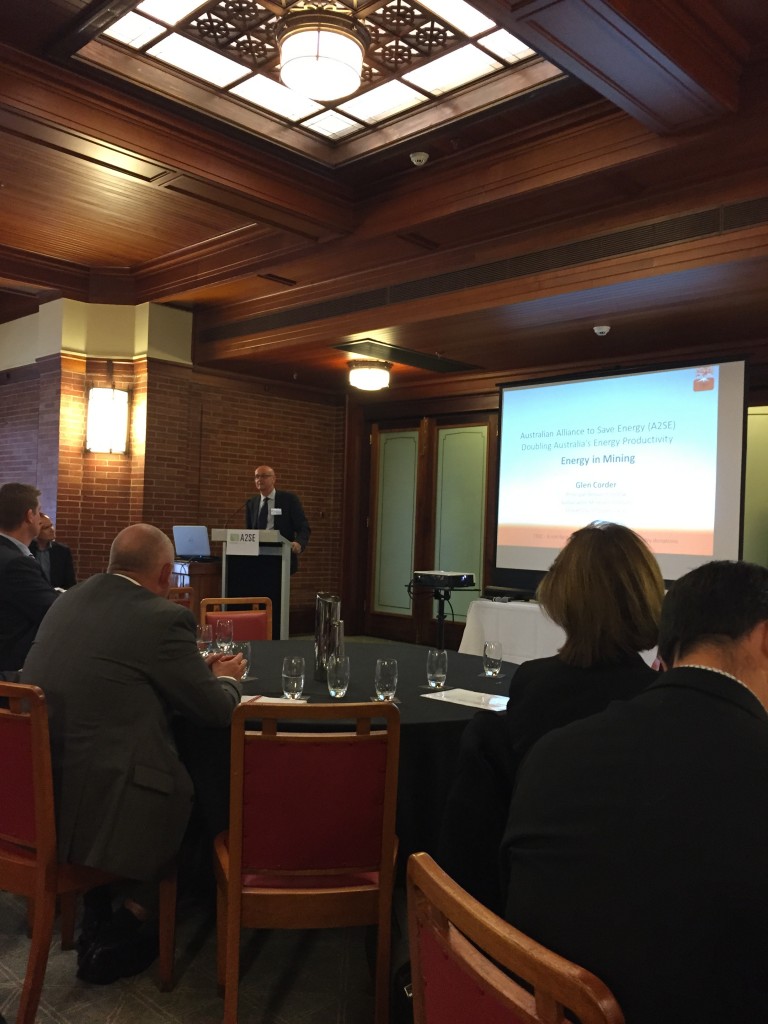 Dr G Corder (UQ SMI) presenting to Australia's industry leaders[/caption]
[caption id="attachment_5529" align="aligncenter" width="768"]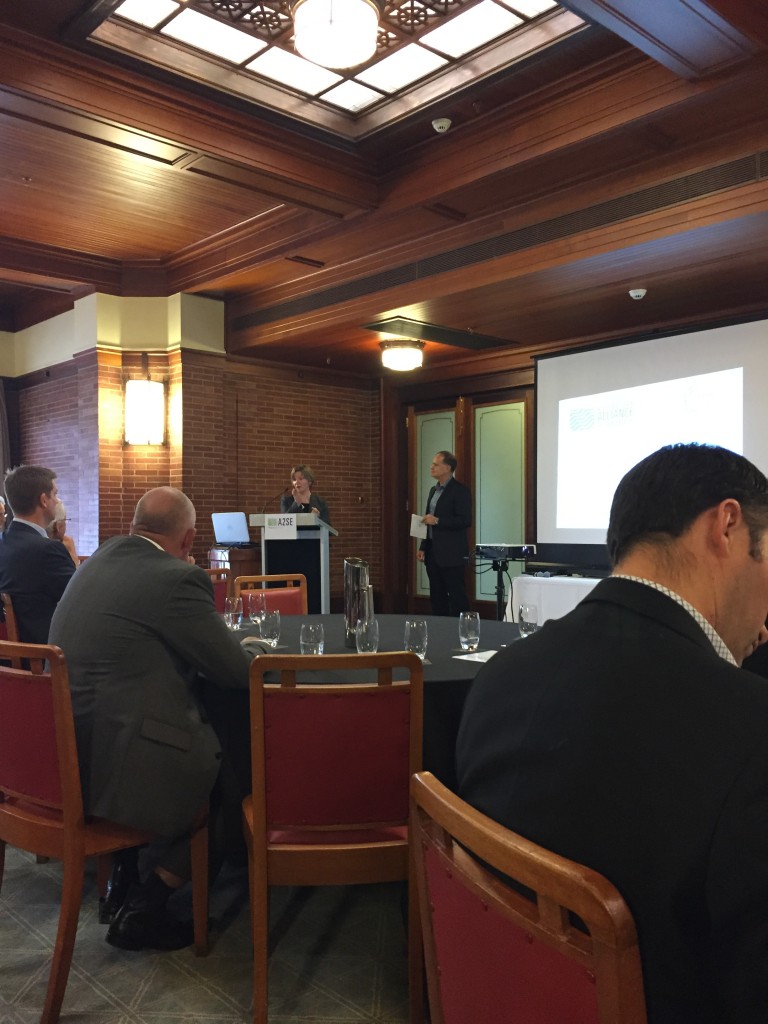 Helen Bennett General Manager, Energy Productivity Branch, Department of Industry and Science and Jonathan Jutsen, Chairman, Australian Alliance to Save Energy[/caption]
[caption id="attachment_5528" align="aligncenter" width="768"]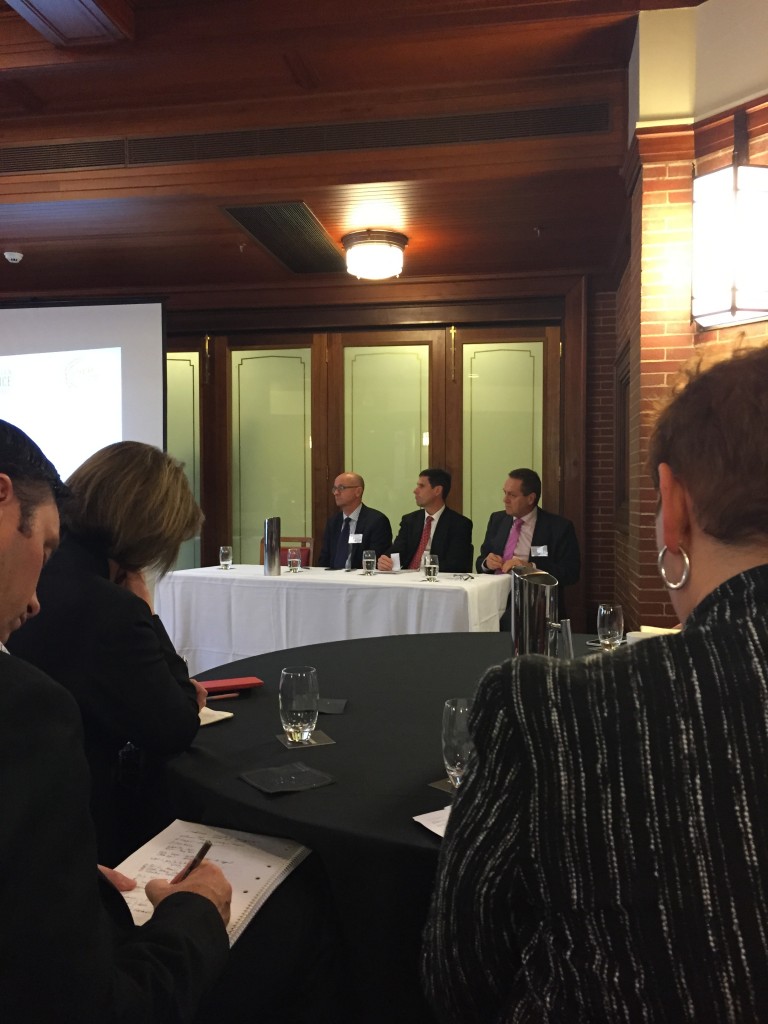 The Panel take questions: Rt: Terry O'Brien, Managing Director, Simplot LT: Glen Corder, Principal Research Fellow, Sustainable Minerals Institute Centre: Peter Haenke, Senior Manager, Group Sustainability & Environment, NRMA[/caption]