Plant operators, mining leaders, METS companies and researchers interested in improving energy efficiency and productivity are invited to attend the CEEC Mineral Processing and Innovation Workshop on 14 November 2018.
To be held in Mount Isa, Queensland, this is the first time the Energy Curves workshop will be conducted in an important mining centre, in the heart of regional mining operations.
This exciting networking and professional development opportunity brings together leading professionals, suppliers and experts to share and discuss industry challenges. Participants will take away priorities, practical strategies and business and improvement opportunities for boosting energy efficiency and productivity in minerals processing and comminution.
CEEC CEO Alison Keogh said the workshop would share the latest insights on "now, new and next", such as what can be done to make existing operations more efficient, the new approaches being installed, and emerging advances.
The one-day event will also showcase how to use and apply CEEC's ground-breaking suite of energy curve tools that allow comminution circuit operators to benchmark the energy efficiency of their operations and compare that data anonymously with the global industry. Energy curves can be used to benchmark and map the position of a mine as production progresses, with year-on-year iterations.
"These tools are extremely useful to miners, as they can independently demonstrate operational efficiency improvements to show the magnitude of energy reductions achieved through various strategies," Alison said.
"They are also valuable for METS companies because the tools can demonstrate the energy reduction impact of design changes, services or products. This ultimately helps mining customers consider more options to enhance their business performance while lowering footprint."
The tools are constantly being updated to enhance their effectiveness and establish best practice in mineral processing. The research team, led by Dr Grant Ballantyne, has recently added enhancements for energy cost, ancillary consumption energy, different commodities, embodied energy and circuit type, and attendees will be able to test drive these enhancements during the workshop.
"In addition, our expert speakers will present case studies from around the world that show how the energy curves can improve energy efficiency now and into the future, to reduce footprint and protect against energy price spikes," Alison said.
CEEC is finalising the event's line-up of inspiring speakers, each carefully hand-picked to provide practical options for improving the energy efficiency of comminution and mineral processing.
The CEEC Mineral Processing and Innovation Workshop is an initiative of the CEEC Advanced Energy Curves Project, funded through a partnership between the Queensland Government; METS Ignited, an Australian Government Industry Growth Centre; and CEEC International Ltd.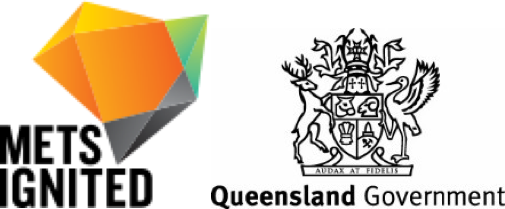 Bookings are essential and seats are limited, so click here to register and secure your place.
Details
Wednesday, 14 November, 9am-5pm (Register from 8am)
Carpentaria Buffalo Club (Buffs), Cnr Grace and Simpson St, Mount Isa
$490 + GST – places are limited
METS start-up business, student, sponsor and organiser discounts available
Register today!