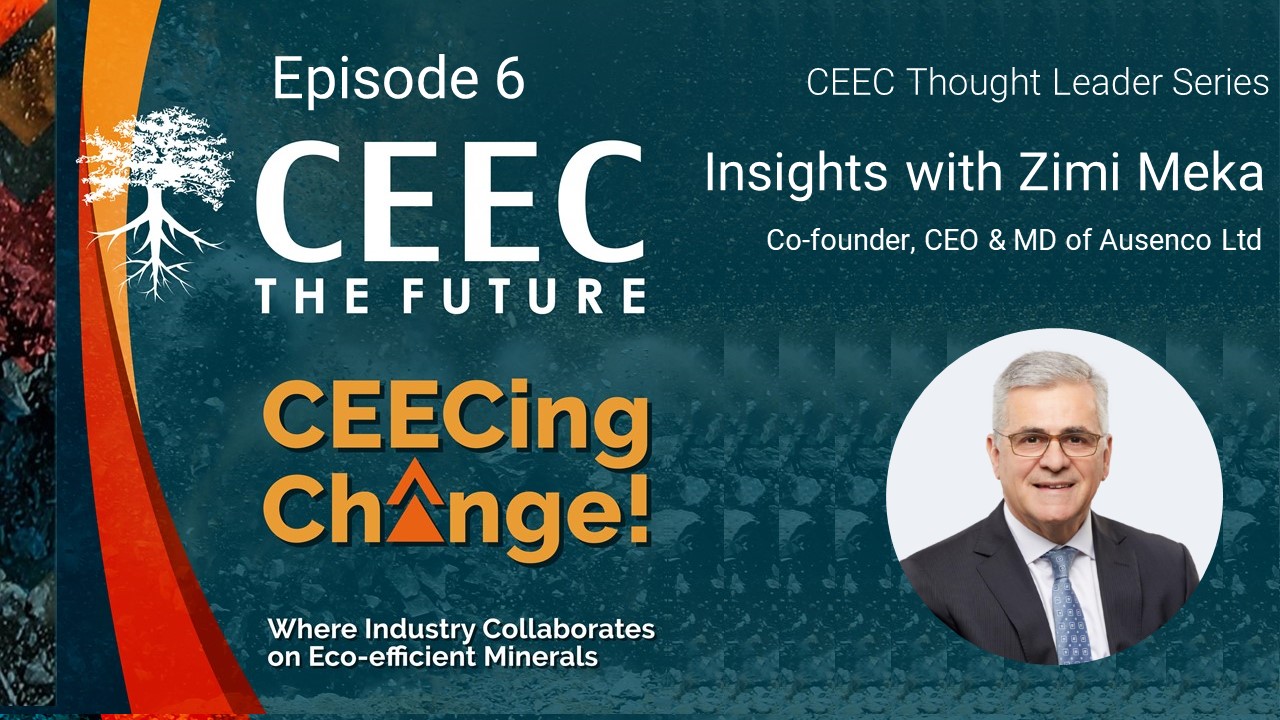 Zimi Meka, Managing Director of Ausenco is interviewed by CEEC Director Joe Pease following the 2020 CEEC Medal for technical research presentation to Dr Grant Ballantyne of Ausenco.
With over 35 years' experience in design, construction and operation of minerals processing plants, and infrastructure globally, he's overseen Ausenco's diversification into a global business today.
Zimi has been recognized globally with many awards. He was inducted in the Engineer's Australia Hall of Fame in 2019 today's modern was listed by engineers Australia as one of the country's top 100 most influential engineers and is recognized by the AusIMM with the Institute Medal in 2009.
Topics covered in this podcast include:-
How Grant Ballantyne's 2020 CEEC Medal win is helping industry to make the right moves in improving energy efficiency
The journey of CEEC over the past 10 years
How Ausenco encourages collaboration and partnering with their clients
What's required in the coming years to meet ESG objectives
An industry to look to in order to benchmark best practice
Carbon footprint versus environmental and social stewardship
The need for industry to collaborate
Examples of innovation at Ausenco
Energy efficient operations for the future
Enhanced process recovery
Ausenco's approach to helping operating companies think differently about energy efficient processing
The future of emerging technologies in energy and water conservation in mineral processing for major savings
Best economic outcome versus highest recovery
Investor influences and barriers to adoption
Under-utilized considerations
Challenges for industry leaders and opportunities to create the best environment for the future
Zimi's advice for CEEC