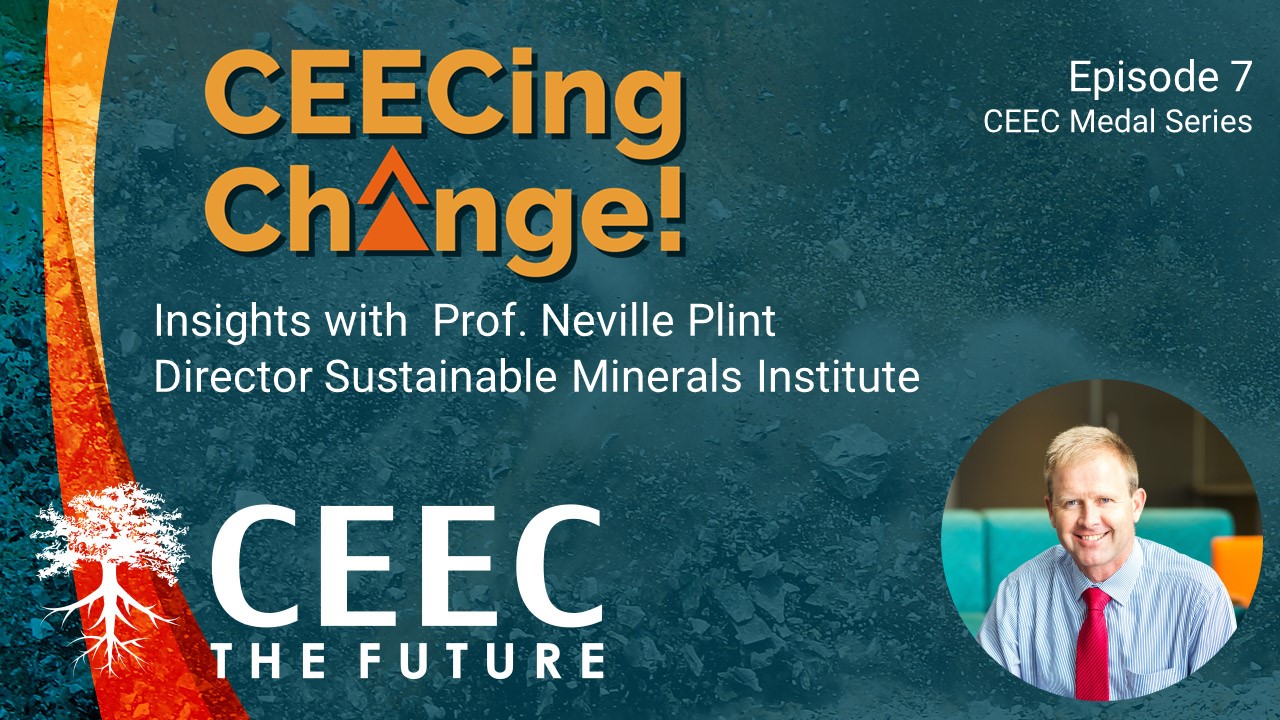 Professor Neville Plint is the Director of the Sustainable Minerals Institute (SMI) at The University of Queensland (UQ) in Australia.
Professor Plint's extensive background focused on delivering improved operational performance on mining sites by developing and implementing new technologies, whilst establishing a global network of research professionals in academic institutes, mining companies and research organisations.
The 2020 CEEC Medal was won by Dr Grant Ballantyne, for his paper titled "Quantifying the Additional Energy Consumed by Ancillary Equipment and Embodied in Grinding Media in Comminution Circuits". At the time Dr Ballantyne was working for The Julius Kruttschnitt Mineral Research Centre which is part of the Sustainable Minerals Institute.
What the CEEC medal means and why it's important for industry
The core purpose of the SMI and its work in energy efficiency, productivity and global sustainability
Grant's work on energy consumption in comminution and introducing the Energy Curve Benchmarking
Redesigning the value chain such that we minimise the energy footprint
What we can learn from success and benchmarking
Using research data to inform improvements
Implementing change through collaboration
The key factors for success in industry's uptake of eco efficient processing to strive to meet ESG goals
The challenges of achieving net zero emissions by 2050 and the opportunities this presents
Advice to support senior mining leaders to invest in good changes
The importance of community engagement
SMI's role in leading change
Key areas of research
The importance of research institutes partnering with industry to advance creative ideas