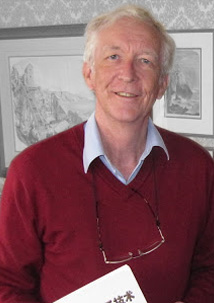 Professor Tim Napier-Munn
Tim is a mineral engineer with degrees from Imperial College, London and the University of the Witwatersrand, Johannesburg. He has spent his +40-year career in applied R&D for the mineral industry, working for De Beers in South Africa and for universities in England and Australia. He was Research Manger of the De Beers Diamond Research Laboratory Mines Division 1981-1985 and then joined the JKMRC at the University of Queensland, becoming its Research Director in 1992. He was appointed JKMRC Director in 1997 and inaugural MD of JKTech Pty Ltd in 2001. He retired from these two roles in 2004 and now works part-time for the JKMRC and consults through JKTech. He has given his professional development course on Statistics for Mineral Engineers over 140 times around the world and is writing a book on the subject.
Tim's research and consulting interests are in the modelling and simulation of mineral processes, physical processing such as dense medium separation and hydrocyclones, diamond processing, statistical methods applied to mineral processing, technology transfer and research management. He has published over 130 papers and articles, and was the editor of the JKMRC 'Blue Book' on comminution (1996) and the 7th Edition of Wills' Mineral Processing Technology (2006). He is a recipient of the Futer Medal of the UK Institute of Materials, Minerals and Mining (2009) and the AusIMM President's Award (2011). He is a member of the Editorial Board of Minerals Engineering journal, a founding board member of CEEC International and a Fellow of the AusIMM.
Dr Zeljka Pokrajcic
Dr Zeljka Pokrajcic is a qualified metallurgical engineer graduating from RMIT university. Zeljka has experience in both mineral processing research and plant operations.
She holds a PhD from the JKMRC in energy efficient comminution plant design and was awarded the 2010 Vittorio de Nora Prize for Environmental Improvements in Metallurgical Industries for her work.
Zeljka has operational experience in base metals, copper and gold concentrators. Having been involved in the operation and optimisation of these plants in Australia, Canada and China. She is currently employed in the engineering arena undertaking financial and technical trade off studies for optimum mineral processing plant design.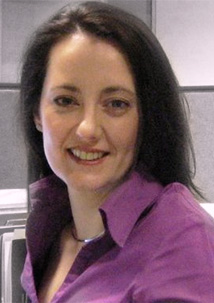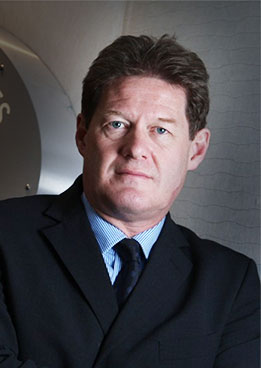 Michael Battersby
Michael Battersby is a co-founder and Managing Director of Maelgwyn Mineral Services Ltd (MMS), based in Cardiff, Wales. Michael has over 35 years experience in the minerals industry in operations, general mine management, technical consulting and equipment sales management.
Michael has led MMS to be one of the leading new technology development companies in the minerals industry. To date the company has invented, patented, developed and then commercialised five different technologies and processes in the areas of froth flotation and gold processing. In 2001 the company won a Smart Wales award for the development of G-Cell pneumatic flotation. In 2006 MMS won the "Celebration of Innovation" award for having the most innovative product to come out of Wales for the previous 25 years.
Michael has degrees in Mineral Processing (Cardiff University) and Enterprise & Innovation (Swinburne University of Technology) He is a Chartered Engineer and is a Member of the Institute of Materials, Minerals & Mining (London), the Australasian Institute of Mining & Metallurgy and the Society of Mining Engineers of AIME (USA). Michael is listed as a co-inventor on a number of patents and has co-authored many technical papers.
Joe Pease
Joe Pease has degrees in Metallurgical Engineering and Economics. He spent 21 years in operations in a variety of research, project and production management roles. Most of this was at Mount Isa in Australia, including manager of the Mount Isa lead zinc and copper concentrator for 8 years, and lead smelter manager for 2 years.
For the last decade years Joe has been Chief Executive of Xstrata Technology, which develops and markets technologies to improve the efficiency of minerals processing, smelting, refining and leaching.
From his time in operations Joe saw the perspectives of all stages of the processing chain, from mining to final refining. This left him with a passion to improve the find efficiencies both within, but especially between, the traditional "silos" in processing and organisations.
In addition to CEEC, Joe serves on several industry bodies, including the Board and Executive Committee of AMIRA, the Board of the Julius Kruttschnitt Mineral Research Centre, the Ian Wark Institute Advisory Board, and the Steering Committee of the Australian Minerals Education Partnership.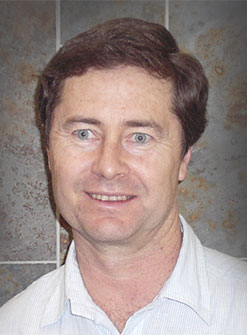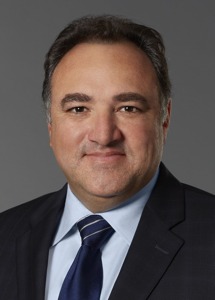 Ivan Mullany
Ivan Mullany was appointed Senior Vice President, Capital Projects for Barrick Gold in August 2011. The global Capital Projects group, in partnership with the regional business units, is responsible for developing Barrick's project pipeline on budget and on schedule in a safe and environmentally friendly manner.
Mr. Mullany has 30 years of experience in the mining industry, including leadership roles in large firms such as Iron Ore Company Canada (Rio Tinto) and Emperor Mines Limited. He has worked around the globe, including stints in Australia, Fiji, France and Canada.
He joined Barrick in 2004 as Manager, Metallurgy and Process Development, and served as the metallurgical lead for annual Life-of-Mine planning, the Placer Dome acquisition, and the Pueblo Viejo feasibility study. In 2008, he became Senior Director Metallurgy and Process Development, and was promoted to Vice President in 2009 and Senior Vice President in 2010. In 2009 through to 2011, he led the Operations Support group, coordinating the technical specialists and global standards needed to help operations reach a high level of performance.
He is a Fellow of the Australian Institute of Mining and Metallurgy (FAusIMM) and a member of the Canadian Institute of Mining and Metallurgy (CIMM). He is a graduate of the Extractive Metallurgy program at Murdoch University, and has undertaken graduate diploma studies in Mining as well as Applied Finance and Investment.
Mary Stewart
Mary is the General Manager Consulting for Energetics, Australia's largest specialist energy and carbon consultancy. Through the various positions she has held with Energetics over nine years with them she has worked on many Australian mine sites across all aspects of energy and carbon management from site assessments to corporate reporting and audit. This experience means that she can readily build the business case for energy efficiency in comminution, and understands the role that this plays in reducing Australian and Global energy consumption. She has nearly twenty years experience in decision making for sustainable development. She was part of the bid team which successfully gained funding for the Centre for Sustainable Resource Processing (CSRP) and managed its program 1 for four years.
Her experience on site and at corporate level has been invaluable to mining and industrial clients who routinely seek her opinion on developing and implementing large scale programs ranging from energy efficiency and carbon mitigation to reporting and audit. Mary is a recognised international expert on Life Cycle Assessment as it applies to resources, she was chief Rapporteur on LCA for the MMSD project. She is also an expert in developing carbon footprints and carbon neutral positions. She sits on the editorial board of the Sustainability Accounting, Management and Policy Journal, was a member of the AusIMM's Sustainability Committee and its Energy and Climate Change sub-committee, is on the peer review panel for The Journal of Industrial Ecology and has completed peer reviews of large, international LCIs. She has a BSc (Chem Eng) from the University of the Witwatersrand, and a PhD from the University of Cape Town.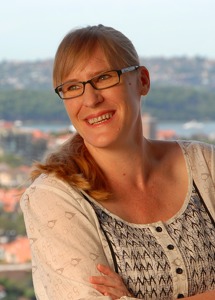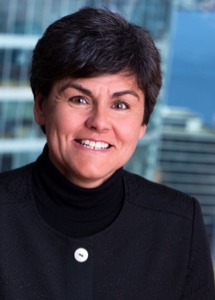 Maryse Belanger
Ms. Belanger was appointed Senior Vice President, Technical Services at Goldcorp on October 24, 2012. Ms. Belanger has previously held the roles of Vice President, Technical Services and Director, Technical Services at Goldcorp over the last four years.
With over 25 years' experience in the mining industry, Ms. Belanger is currently responsible for managing the company's Technical Services team by overseeing all aspects of geology, geostatistics, mine planning, metallurgy, tailings, hydrology, rock mechanics, geotechnical engineering, underground development, energy, innovation strategy and project management. Her team provides support to the mining operations, prepares pre-feasibility and feasibility studies, implements best practices and corporate standards as well as provides oversight to corporate development activities.
Prior to joining Goldcorp, Ms. Belanger was Director, Technical Services for Kinross Gold Corporation from October 2003 to October 2009. Her experience covers all commodities on four continents. Ms Belanger holds a Bachelor degree in Geology and a graduate certificate in Geostatistics. She is fluent in English, French, Spanish and Portuguese.